Deliver
is a monthly content and email marketing service that transforms your marketing, one month at a time. You'll get strategy and actual implementation – all aimed at boosting your bottom line. As an email marketing expert, with 11 years of experience, I'll be here to guide you as we take your email marketing to the next level.
Is content and email marketing something you know you need to do, but struggle with making happen?
Maybe you've hired a marketing agency in the past, and failed to implement things. Or maybe your current marketing team consists of just you, the co-founder. Either way, you have a lot to get done every week. Having an in-house content strategist and email marketing manager can be expensive (think closer to $100k than $25k), not to mention the added expenses of another full-time employee. Deliver gives you an email marketing expert without the huge expense and drain on management resources.
How does it work?
Deliver is a monthly service for email marketing. The first month covers auditing your current email marketing, creating a strategy moving forward, and starts setting up your process and systems. The second month onward digs into optimizing and implementing our action plan – testing, writing, email newsletter sends, building your list and more.
We'll talk twice a month (on Google Hangout) for a consulting session – reviewing the last weeks' metrics and progress and setting plans for the upcoming weeks. For reporting, you'll have your kpis and metrics tracking dashboard updated on a minimum monthly basis along with a monthly actionable report for your time to get a jump on optimizing (if you feel so inclined). Monthly production items can include: writing, editing, production and formatting, campaign management, reporting, analytics etc.
I'll make sure your list is not just growing, but converting.
I'll be in it for the long-haul. While I do offer project-based consulting, Deliver is all about improving your business over time – month after month. This isn't about me giving you a giant list of everything you're doing wrong and then leaving you on your own. It's about testing and continually improving your business – month after month.
Deliver is all about delivering improvements and results. For some clients that's applying my systems and strategy – that I've been building over the last 11 years – to your current structure and analyzing what's working and what's not. For other clients, it's starting from scratch or focusing on implementing and writing.
While some consultants offer a cookie cutter approach to email marketing for your business, I'm all about analyzing what's working and what's not in your business. Then we'll work on the highest leverage items – whether that's a drip email campaign, an email course, optimizing your sales emails, or offering a free download etc.
Each month we'll establish goals and work on the roadmap that we'll create in Month One. I expect that the bulk of the the work should fit into about two full days per month. If the project continually exceeds that, items will either be prioritized or postponed until the following month, or extra time can be booked (on an hourly basis).
How much does it cost?
Deliver costs $1,500 per month.
I'm offering four spots, so I have the room to focus on your business. Apply here and let's see if it's a good fit for us to work together.
Who is this for?
This service is for startups and e-commerce businesses who know they need to focus on their email marketing, but struggle to make it happen. Unsure if you should apply? Check out my newsletter, articles, and other free resources. If you like what you see, you'll probably like the results from my monthly Deliver service.
For an e-commerce company, there are never enough hours in the work day. With almost every decision of what to work on translating to an impact on revenue, sometimes many days can be spent just "fire fighting". This leaves little time for strategic changes.
Specifically, these companies will benefit from Deliver:
You are a small to mid-sized e-commerce business, with incoming revenue.
You know you there's a lot of untapped potential with your email marketing, you just haven't found the time or know where to start.
You know investing in someone who knows where to focus to get the biggest results first is worth it.
You have high expectations of your marketing, but don't know how to get there.
Your in-house marketing team (or manager) can handle the weekly work that needs to happen, but doesn't have the time to reserve for strategy or optimization right now.
You want your business to be improving consistently, and are ready to have help.
Clients typically fall under one of these two scenarios:
You have a marketing manager or team, but you want strategic input on your email and content marketing. In this case, I'll focus on strategy, action items, and a structure to test within, and then we'll review changes and priorities each month.
You don't have a marketing person. In this case, I'll do most of the implementation myself and give you documentation so that in the future, you could do it as well. (Of course, this situation moves at a slower pace than if you have a team handling implementation items as well).
Why choose Early Bird Strategy?
You'll get actionable advice and results. As an email marketing expert with a design and product management background, I'm experienced in creative online marketing. I quickly absorb information and identify key details and creative solutions to get projects off the ground and with clear timelines and deliverables. Plus, I know how to leverage small budgets for big return.
I'm dedicated to defining "success" and using key metrics to guide decisions – Marketing efforts are useless if you're targeting the wrong people or measuring success by vanity metrics. With an MBA and direct e-commerce experience in conversion testing and analytics, I'm dedicated to bringing the right customers and prospects to your community, not just stats. To help you create an environment that we can continue to test, analyze and iterate within.
With this monthly service, I am both your email marketing strategist and consultant. It works best if I'm focusing on what you've hired me for – to optimize your email marketing. However, if some months you feel you'd like to focus on training or something else, we can probably make that happen as well.
How do I know if it's NOT for me?
-You aren't ready to invest your time to properly see results (you should reserve at minimum 2 hours per month for calls and reviewing/responding to emails).
-You don't have any revenue yet.
-You aren't comfortable or don't have the authority to authorize changes and testing on a monthly basis.
You think email marketing is just sending a "blast" and that anyone can do it and generate the same results.
What if we only want a few months of help?
Cancel anytime. While an on-going relationship is welcomed, if and when you're ready to bring your email marketing back in-house, I'll be there to help. To see real results, a minimum of three months is recommended. However, if after the first month you do not feel the value provided met your expectations, on-going invoicing can be canceled.
Does this mean you're on-call and I can email you whenever I want?
Deliver is not an emergency/on-call service. While I can give you advice if you're having some problems and you can email me throughout the month with a few questions or follow ups, the purpose is for me to be focusing and making progress on our pre-determined goals that we establish in Month One. Note: the first month of Deliver typically requires more back and forth than the later months, as I learn about your business and tailor my work to fit your business needs.
What clients are saying:
"We wanted a critical eye on the changes that needed to be made—outside of our company, so as to not factor in logistics of seeing the changes through: a smart, neutral party. The output was so focused on our business nuances and had thoughtful recommendations. We're now equipped with the knowledge (and confidence) to make big changes in order to see meaningful results." —Kacie, Good Eggs
"It felt like we had a million possibilities of things to test, and not enough time – so, embarrassingly, we just weren't making any changes. Understanding where to focus for the biggest impact was empowering. I feel like I'm not second-guessing my changes – it's just part of my process now." —Sean, Withheld
Questions?
Let's chat! Email me at [email protected]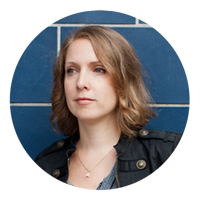 My name is Olivia Raymer and I'm an email marketing strategist and consultant from Portland, Oregon.
I've worked with startups like Good Eggs, BootsnAll Travel, and Stand In. My consultancy helps businesses grow (and make more money) through their email marketing and content.
If you want to learn more about me, check out my actionable marketing blog or follow me on twitter.