When you're just starting out with email marketing, growing your list can feel so slow. If you're also just starting out with your business in general – versus just adding email marketing to an existing platform, it can feel even slower! Today, let's talk about list growth. Everyone wants a bigger list. Why? Well they […]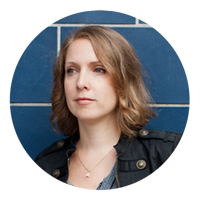 My name is Olivia Raymer and I'm an email marketing strategist and consultant from Portland, Oregon.
I've worked with startups like Good Eggs, BootsnAll Travel, and Stand In. My consultancy helps businesses grow (and make more money) through their email marketing and content.
If you want to learn more about me, check out my
actionable marketing blog
or follow me on
twitter
.