After tossing around a blog post idea, you spend hours writing a draft, crafting your message and at last you're finished, clicking 'Publish' or scheduling for an upcoming day. Success! You kick back and revel in finishing another awesome post, happy to be done. Done? Nope, clicking 'Publish' is just the beginning. Now it's time […]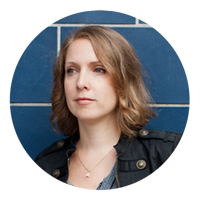 My name is Olivia Raymer and I'm an email marketing strategist and consultant from Portland, Oregon.
I've worked with startups like Good Eggs, BootsnAll Travel, and Stand In. My consultancy helps businesses grow (and make more money) through their email marketing and content.
If you want to learn more about me, check out my
actionable marketing blog
or follow me on
twitter
.